Hilary Alexander presents the Womenswear Award to La Fetiche at SRD 2017, photo by Dom Martin
Please tell us a bit about the origins of Genuine.scot?
My name is Chris Hunt and Genuine is my Scottish consultancy which creates, curates and communicates new products, events, projects and campaigns for clients – primarily in Scottish Fashion, Textiles, Music, Destinations and Food & Drink, to an international standard.
Core values of Integrity, Community and Quality in Scotland ensure a keen eye delivering Sales, Marketing & Fundraising. The name of the consultancy was decided by surveying early freelance clients at the time and asking them to pick three words which they felt described the service. Genuine was the word featured most often.
Genuine brings Fashion to Music, Music and Fashion to Food and Drink, Food & Drinks to Music and Fashion, and all of that to Destinations, with a creative flair and diversity at its heart. My belief is that art forms and sectors are informed by socio-politics, and they each and all can and do connect and reflect times, cultures and people.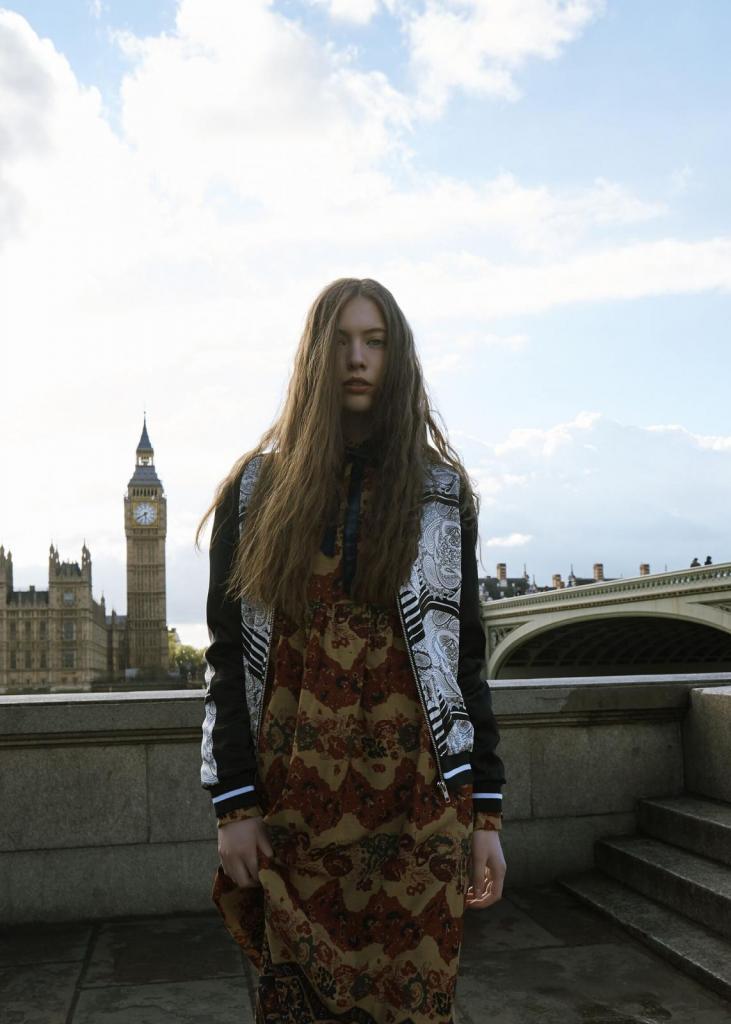 Katy Bailey from Model Team Scotland wears Marion Donaldson for Paisley Museum & Art Galleries & PaisleyMake at Westminster, photo by Stew Bryden
How did you grow the Genuine brand?
After working in London for many years at places like Vogue and top PR agencies Judy and Jean Bennett PR, Aurelia Cecil and Sophie Wessex's company I settled in Glasgow and founded the business in 2005, originally as a sole trader. I did journalism and styling for Scotland on Sunday (Interiors features), The List (Travel), Daily Record, STV, The Herald and Sunday Herald (Fashion). My early PR & Event clients included local businesses like Edinburgh's Jane Davidson and Glasgow chef John Quigley at Red Onion who I promoted to London and International audiences and media. It grew quickly and new tenders meant becoming a limited company with early clients signing letters to help open our first Business Bank account.
Work now included producing and promoting immersive digital and physical experiences in food and drinks, live music, fashion, textiles, design and travel and ranged from launching VisitScotland campaigns to Bombay Sapphire's Glass collaboration with Tom Dixon, to Southern Comfort and Bacardi.
Between 2007 and 2016 we introduced Aperol to the UK and then the global market, rebranded Campari, launched Wild Turkey and oversaw Max Mara's investment in Edinburgh. This was all done proudly from right here in Scotland, using Scottish digital, production, media companies and freelancers.
At one time Genuine had a team on salary, all women or gay men. In more recent years it has relocated to North East Fife and works instead to source or create products, brief and manage agencies or teams to deliver for clients, and enable many part-time roles for freelance creatives. Jane Davidson remains a client for Special Projects. I've also volunteered on the Scottish Government's Creative Industries Advisory Group since it launched just over three years ago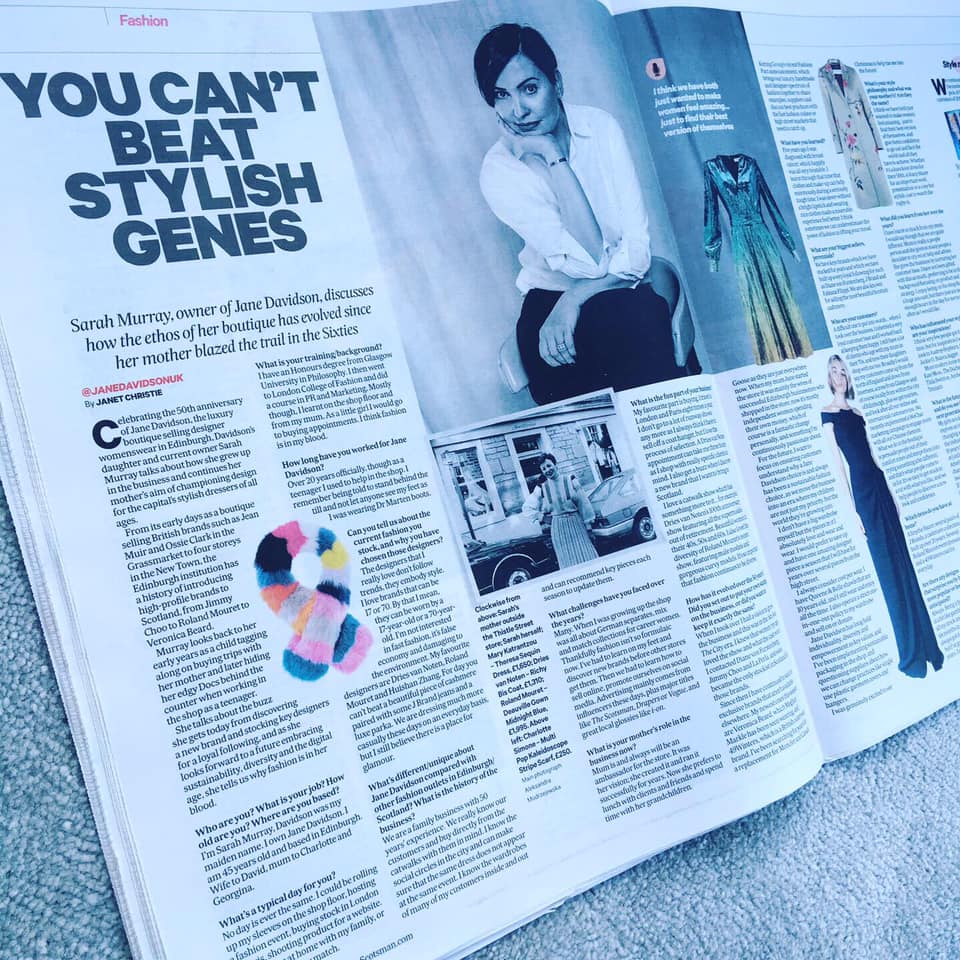 The Scotsman celebrates Edinburgh's Jane Davidson boutique turning 50
What about your not-for-profit and charity work?
With a council family background of teachers, police and healthworkers, a major part of Genuine lies in community-based public, not-for-profit, charity projects and social development work. It's proven track record of contributing tens of millions to the Scottish cultural and creative economy, includes helping develop annual charity fundraising events like Nordoff-Robbins Music Therapy in Scotland's Scottish Music Awards. Genuine also works hard to show Scotland as the stylish & cultural place we know, hosting press trips and organising immersive experiences here for visitors from around the world through it's networks in places like Hong Kong, New York, Chicago and Paris.
Since 2005 a whole network of Scottish fashion, jewellery and other creative skilled businesses reached out, as there can be little available to help set up in fashion. Job agencies are often missing in-house fashion expertise, so Genuine founded the not-for-profit Glasgow Design Collective in partnership with Glasgow City Council. Our role was fund-raising, production and PR. We launched in 2006 and over the years brought major investment to the sector from many private sector partners including manufacturers and retailers.
Top Glasgow talent chosen by Panellists from Glasgow School of Art were helped to show at events like London Fashion Week through financial, production and promotional support, including Christopher Kane, Ana Cruzalegui, GazMac, SWG3 and Sarah Raffel from Brazen. With the support of the Scottish Government and Creative Scotland, the project went national to become Scotland Re:Designed and worked with talent such as Sara Hill, Kestin Hare, Judy Clark, Holly Fulton, April Crichton, Hawick Knitwear, Artwell Hong Kong and William Chambers. We held annual programmes of international grants, workshops, showrooms, media coverage and events for students, graduates, start-ups and manufacturers. It went on to generate tens of millions in orders and investment for the Scottish fashion economy.
Genuine worked with Zero Waste Scotland to instil circular economy principals in to businesses and also worked closely with Paisley Museum. The Paisley project (PaisleyMake) was launched in 2016 to promote the collections, place and story of its people, producing collaborations, myriad new products and events via OECD, Renfrewshire Council and the British Council. This brought major industry including Hermès, The Gentlewoman, Scottish Leather Group, Etro and Harris Tweed to the town's regeneration and fundraising strategies to rebuild the Museum and Arts Galleries, create new products and take Paisley makers on tour with partners such as G.F Smith at London Craft Week in 2017.
In 2019 Genuine supported the now internationally touring Body Beautiful: Diversity on the Catwalk exhibition at the National Museum Scotland and is currently supporting small charities and organisations like Hands Up For Trad to navigate online to fundraise for their communities. We launched the Stonehaven Folk Music Club Crisis Awards which raised a total of £12,225 so far to help offer small hardship awards of £250 to folk musicians and music production crew, whilst I am also looking for work to support myself. During Covid-19 lockdown, rather than furlough I am working to make introductions and produce or relocate fundraising events online and have joined several digital networks.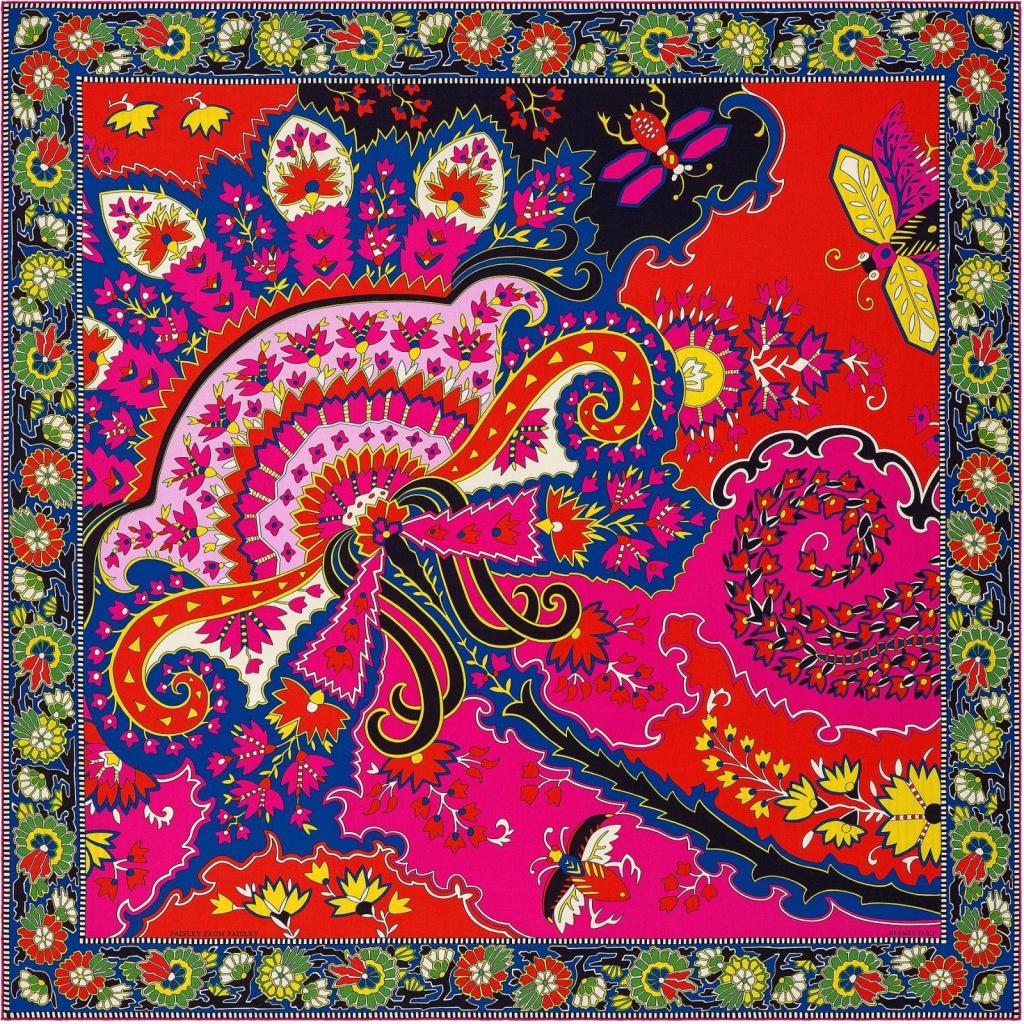 Paisley from Paisley by Hermès for Renfrewshire Council & PaisleyMake
Genuine.scot is a very cool web address. Why did you choose a .scot domain for Genuine?
Choosing the new domain was a clear way to tell the story of what Genuine does, for whom, and where from. It's all about Scotland for Genuine, whether launching a new campaign or event, helping people here or producing an International client event in Milan working with talent from Scotland. The .scot domain, @GenuineScotland social channels and email address arriving in to peoples inboxes tells the story upfront of what the business does for Scotland and that it is from Scotland. Known to some contacts as the 'one who does the Scottish stuff', when Genuine launched it was only either .com or .co.uk, and the website at that time featured client log in areas, where people could check their own press coverage results, or download and upload event photos. Once apps, smart mobiles and websites like DropBox arrived, the cost of this back-end was shifted to these subscription based services and as the website slimmed down, and social media expanded, .scot became available. The switch to .scot felt modern, and gave great context to the business's key messages.