Please tell us a bit about the origins of Oor Vyce
Oor Vyce is an association of a wide range of Scots speakers, entertainers, makars, writers and academics wanting to bring about the creation of a Scots Language Act and a Scots Language Board to help preserve, promote and protect the Scots leid.
What are you working on now?
We are in the initial stages of our campaigning and raising awareness for equal status of the Scots leid. We have recently launched our website and are hosting a range of online events until we can resume normal campaigning once the pandemic ends. We are using the .scot domain to host our website and promote all our campaigns with this. In August, we hosted our first online event in the form of a question-based roundtable with Billy Kay, Alistair Heather, Joanna Kopaczyk and Iona Fyfe. It can be watched here.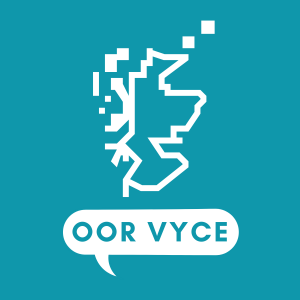 What is your vision for the future?
We want to see the Scots language thrive and enter a new age of confidence in its use in everyday life, with equal status to English, Gaelic and British Sign Language (BSL) languages. We hope to achieve this by lobbying the Scottish Parliament and Scottish Government for change and our digital strategy is one key part of doing that. Individuals and organisations can become members here
Why did you choose a .scot domain as part of your internet identity?
We considered the .scot domain as a key part of our digital and marketing strategy, not least because it's the same name as the language we are focused on protecting and achieving legal status for. By using a .scot domain, we are showing clearly to the Scots speaking diaspora, Scottish politicians and the wider world who we are and where our campaign is based. We would encourage all campaign groups, charities and other third sector groups based in Scotland to consider doing the same when devising a digital strategy. The services provided by the .scot domain are quick, efficient and understands the needs and practical realities that organisations based in Scotland have.
Sign up to Oor Vyce mailing list: http://eepurl.com/g9YlDf
Become a member: https://www.oorvyce.scot/jyne/
Social Media
www.facebook.com/oorvyce
www.twitter.com/oorvyce
www.instagram.com/oorvyce