Please tell about the origins of the Ada Scotland Festival
The number of girls studying Computing Science today is almost 80% lower than it was in 2000. Furthermore, only around one in five Computing Science university students are female, with a similar proportion of women working in tech in Scotland. The Ada Scotland Festival (ada.scot) is working to change that.
The Festival brings together partners involved in addressing the issue of gender balance in Computing Science education in Scotland. The University of Glasgow's Dr Matthew Barr leads on the initiative, alongside Festival co-founders Dr Ella Taylor-Smith (Edinburgh Napier University),Toni Scullion (dressCode) and Anna Doyle (BIMA, CYF).
The Ada Scotland Festival grew out of a workshop organised by Dr Barr at the University of Glasgow's Centre for Computing Science Education. The workshop brought together employers, lecturers and teachers to identify ways in which the continuing gender imbalance in Computing Science might be addressed. The need for a more joined-up approach was one of the outcomes of the workshop, and that's where the Festival comes in.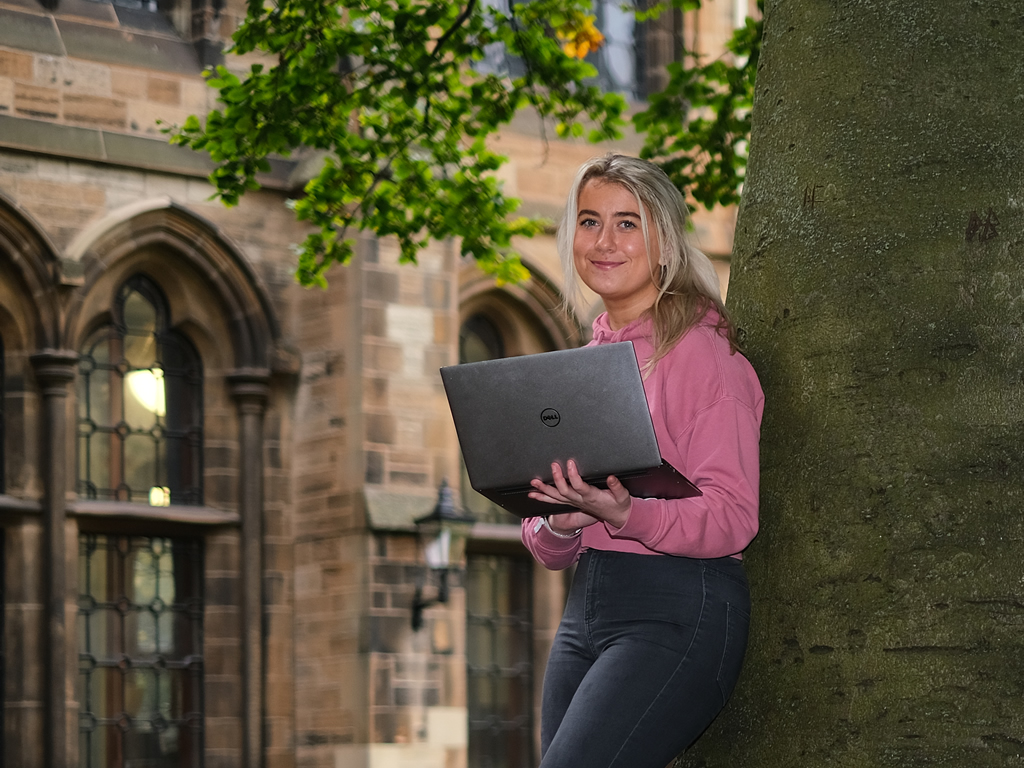 How would you describe the work that the Festival does?
The Ada Scotland Festival launched in October 2020, featuring 32 partners, 16 live events, and dozens of other activities. In 2021, we featured 19 live events and many new partners, including Morgan Stanley, Scottish Government, J.P. Morgan, Skills Development Scotland, Barclays, Student Loans Company, The Data Lab, and many more.
The Festival runs over two weeks in October, and features a series of events and activities, such as panel sessions, hands-on workshops, inspirational talks, and competitions. Most of our events are aimed at encouraging women and girls at school, college and university to study – or continue to study – Computing Science. To date, all of our events have taken place online, with many of the talks being recorded and shared on the ada.scot website.
The Festival is now registered as a charity and receives financial support from the Scottish Government's Digital Directorate. The Festival has also attracted sponsorship from Morgan Stanley, VeryConnect, and Autorek, with prizes donated by organisations such as Barclays.
Together with our partners and supporters, we're inspiring, educating, rewarding and awarding to ensure the future of Computing Science in Scotland is gender balanced.
What is your vision for the future?
Ultimately, of course, we want to see gender balance in Computing Science education across Scotland, and for that balance to be reflected in the tech sector.
In the shorter term, we hope to see the Festival established as an annual fixture – the 2022 will be our third year of operation. And, it would be great to be able to run a few in-person events when it's safe to do so.
Why did you choose .scot?
We wanted to emphasise that this is a national issue, and that the Festival – or any other initiative intended to address gender imbalance in Computing Science – needs to operate on a national scale. We can only do this by working together. We also thought that ada.scot had a nice ring to it!