2021 got off to a flyer with the news in January that the Scottish Council for Voluntary Organisations (SCVO) had migrated its main website to .scot, providing an example for other large organisations to follow and a model for the voluntary sector in general. In July we celebrated the seventh anniversary of our 2014 dotScot launch and, in December, we were able to look back on our most successful year to date.
Stats
Sales up by 24% in the first 6 months of 2021 alone:
• over 25,500 domains registered (13,500 active)
• Supported 5 charities over the year bringing total so far to 21
• .scot presence in 5 more countries bringing the total to 62 countries
• Sales in Canada and the US forging ahead with Germany strong too
• Domestically, strong growth in several sectors including: Tourism, hospitality, small business, food/drink and financial services as well as continued strength in Government and charitable sectors.
• Now that place names have been released for sale, community organisations are adopting them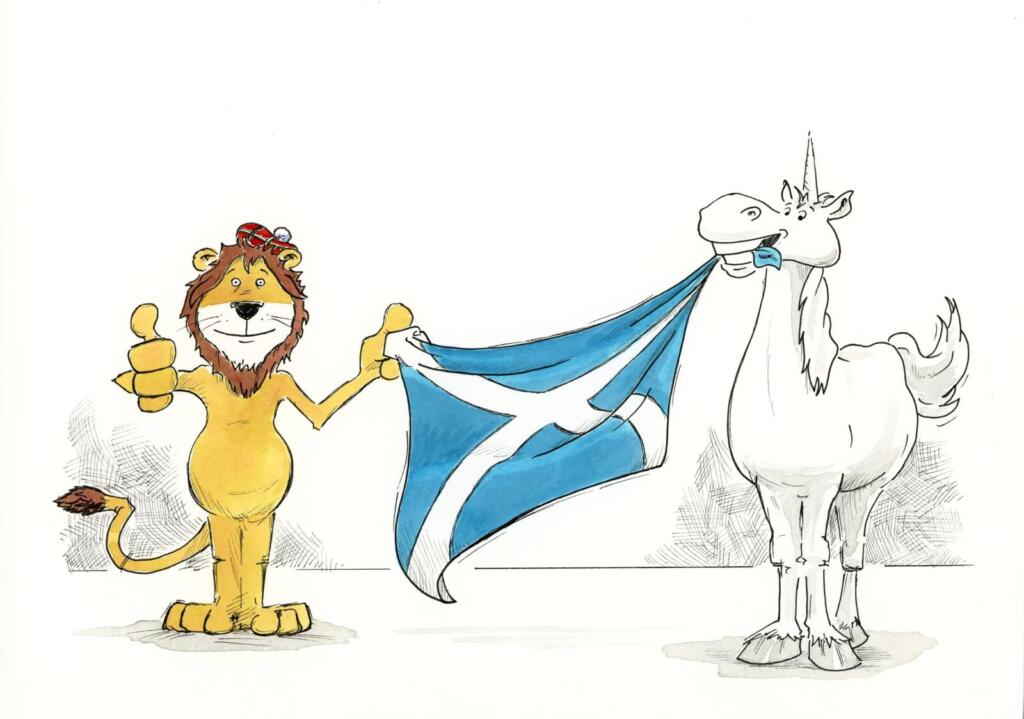 Community
Our original remit was a domain for Scotland and for all Scots and affinity Scots no matter where they lived. We can report that .scot is now present in 62 countries, 5 more than in 2020. At the end of 2020, we added India where Vir Singh Anand agreed to be our global ambassador (see report in India's Daily Guardian) and this year we became established in Brazil. There we connected with the wonderful website palavra.scot which promotes Scots language and Scottish culture. Happily for us, Prisicila Giovanella, who runs the site agreed to be our .scot global ambassador in South America.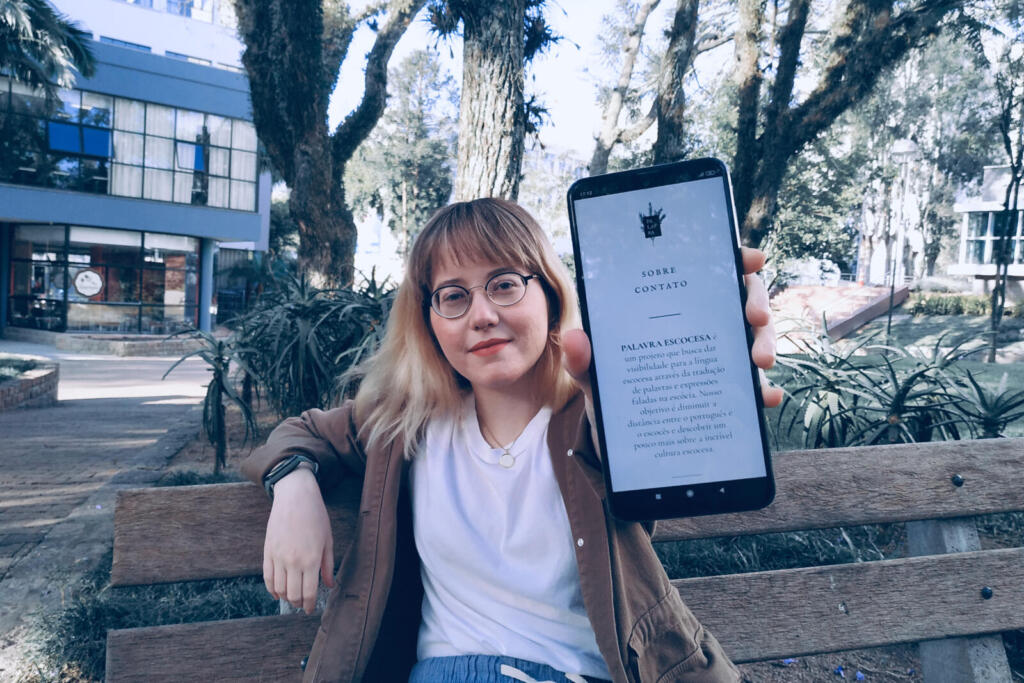 Vir and Priscila joined a team that already featured Glen Moyer (US), Alasdair Reid (Europe) Stewart Gill (Australia) Liam McIlvanney (New Zealand) and Gillian Davidson (global). On the other hand, we bade farewell to our first ever .scot global ambassador but for the best possible reason. Theresa Mackay in Canada has stepped down to take up a teaching fellowship in Scottish Studies at the University of Victoria in British Columbia. All the best Theresa and thanks for everything you have done for .scot in Canada and beyond.
It would also be remiss here if we didn't mention the Scottish Business Network. We are proud members of SBN which has its own, ever-expanding, global presence and does so much to model and promote .scot around the world and in the Scottish diaspora.
In short, the domain for 'the worldwide community of Scots' has become a reality.
Profile
With the possible exception of our launch phase in 2014, there hasn't been a time when dotScot's profile was higher than in 2021. Some of this was due to circumstances that we wouldn't have chosen. For instance, many of the key COVID websites are .scot, including nhsinform.scot and protect.scot.
However, we did do lots of our own advertising especially at Murrayfield and Hampden (and the Scottish Rugby Team is still unbeaten when we advertise at the former!). We also commissioned the first ever .scot floodlight banner, directly across from the famous, cantilever, A-listed stand at Netherdale, the home of Gala Fairydean Rovers. GFR also won picture of the year for this Lowryesque study of a lost contact lens in the snow (and yes that's our .scot banner trying to break through in the background).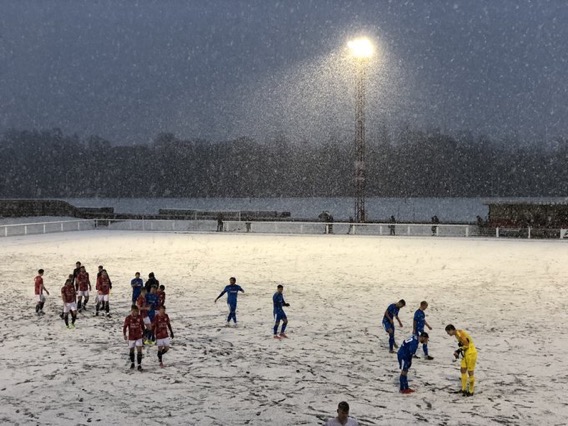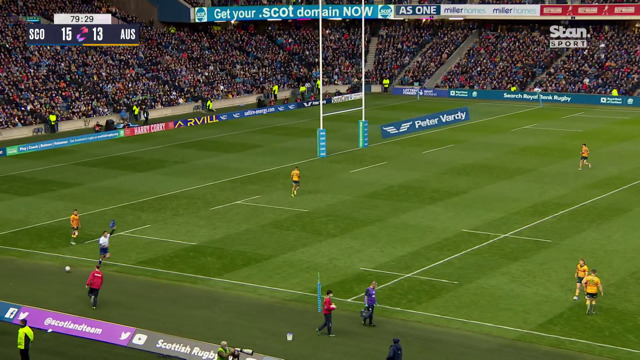 And a big thank you to the electronic display at Murrayfield which cycled our ad through in the 80th minute just as Scotland defeated Australia!
Charities
We supported five charities in 2021 for a total of 21 to date. A special mention here goes to Iain McGeachin of ataxia.scot who invited us to become involved (via sponsorship) in the work he does with the food redistribution charity FareShare. It was wonderful to see all the great work done by Fareshare through its independent organisations across the UK. We also, incidentally, doubled our number of Twitter followers on the back of all of Iain's hard work.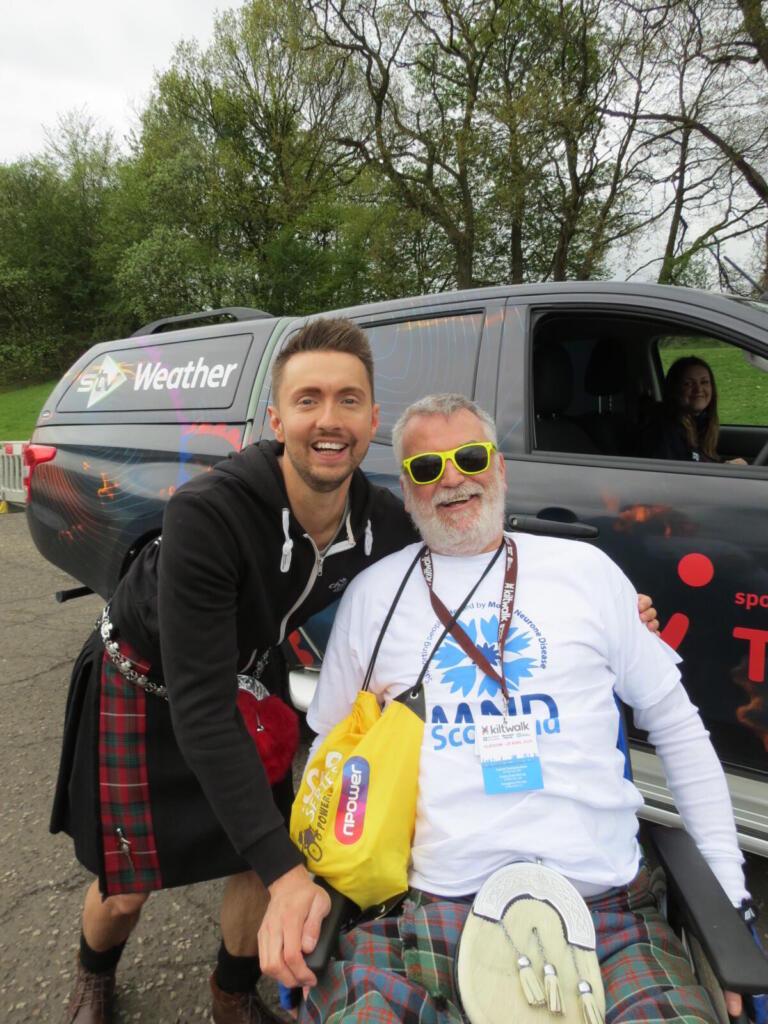 Stories
Finally, a big thank you to everyone who took the time to share their dotScot stories with us in 2021. We try to publish one feature every month or so and use that section of our website to demonstrate the range of individuals, organisations and businesses who are using .scot and discover why they chose us. This year's contributors were: Lost Glasgow, Castlehunter, Eriskaypony, SCER, Spey, Igloo, Palavra, Underthetartansky, handball and maths. Just add .scot!