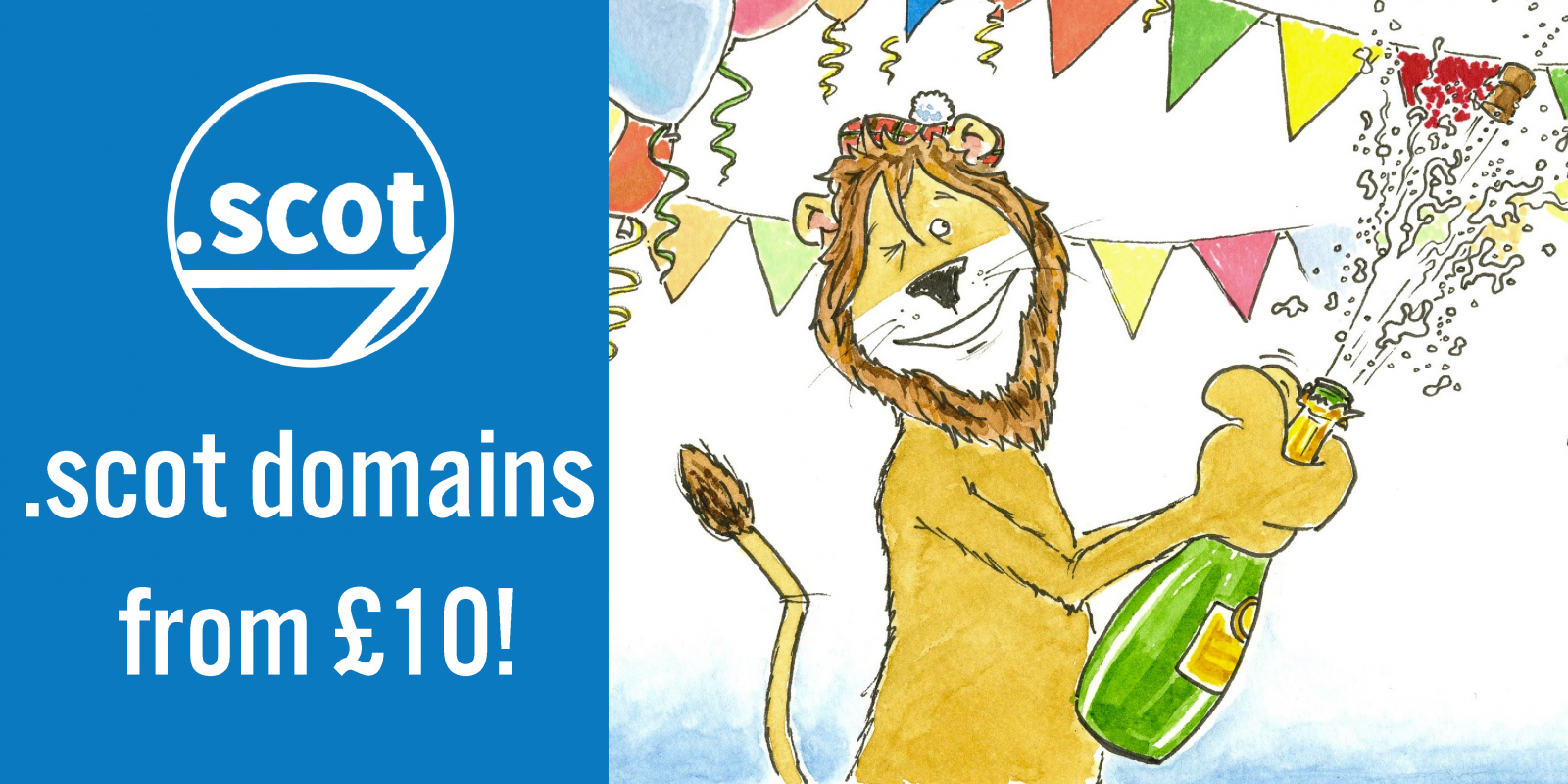 Just in time for St Andrews Day, we're thrilled to announce that from the 30th November until the 31st January 2018,  .scot domains will be available  from just £10+VAT by participating registrars for your first year of registration!
.scot domains are perfect if you want to increase the awareness of your website's connection to Scotland. Join thousands of local businesses, artists, photographers, distilleries, musicians, bloggers and many others who use the .scot domain to promote Scottish culture online and showcase their brand.
If you're a Scottish business or sell Scottish products, it's the perfect tool to boost your authenticity and attract new customers – 71% of Scottish consumers said they would prefer to buy from a website using the .scot domain name. Our promotion is the perfect time to give the .scot domain a go and experience the benefits it can bring! You'll find the success stories from other users and businesses on our .scot stories page.
Join some of .scot's most prolific users to promote Scotland online; these include NHS Scotland, Historic Environment Scotland, Scottish Food and Drink and of course the Scottish government.
You can find the list of registrars selling .scot domains here – including those who are participating in the £10 promotion.