What is Homeless Network Scotland?
'Homeless Network Scotland exists to bring together the different sectors, organisations and individuals that care about homelessness in Scotland, with the voice of lived experience at its centre. Co-founder of the Centre for Homelessness Impact, based in London, today the team works collaboratively across many more partnerships, both in Scotland and across the UK, to help grow the changes needed to resolve homelessness.'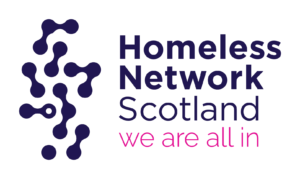 We have long admired the good work that you do and proud to have .scot associated with it. What was the thinking behind adopting the .scot domain?
Anything else would have been dotty!
Other than for retail and hospitality businesses, a physical address has been irrelevant for much of this year and having 'the right address' may never again hold the same weight in business that it once did. This means that an accessible, interactive and functional online presence is more important than ever.
When Homeless Network Scotland settled on the .scot suffix following a full refresh of our visual identity and brand in 2019 it was an easy choice. Firstly, it fitted with our new name, enabling us to channel the formal name of the organisation into our website address while keeping the URL short and memorable. At the same time, .scot locates the organisation geographically in a way that helps to build relationships across Scotland and makes it clear where we operate when collaborating as part of UK wide or international partnerships.
Prior to the rebrand the former name was followed by .org.uk. After the digital refresh and rebrand the URL is now www.homelessnetwork.scot and there is an additional microsite to support a high level collective concerned with homelessness that this organisations helps co-ordinate, with the URL www.everyonehome.scot. For that project, again the choice of the .scot suffix was a neat device for firmly locating this group, avoiding confusion with UK or international uses. Adopting a .scot suffix allows us to combine all the elements of our brand into one snappy, memorable URL: we are about homelessness and ending it: we are a network: we are in Scotland.
But that was then, this is now. At the time we chose a .scot suffix for our main website address we could not have imagined the increased significance of a sharp, contemporary digital identity and online presence following the lockdown in March. Nor was it possible to predict the central role that our .scot URL would play in anchoring the organisation in the busy and unpredictable environment that we have been working in over the past few months.
Our digital transformation had already started and many elements were complete by the time of lockdown. It turns out this was not only good judgement, but also good timing. In choosing the .scot suffix we positioned ourselves to speak on homelessness issues in Scotland as part of a conversation without barriers, one that is now conducted online and in the virtual world where .scot avoids the need for our representative on a call to provide any further detail about where we operate.
At Homeless Network Scotland we connect, learn and act to grow the policy and system changes needed to resolve homelessness, here, in Scotland. Now that our daily conversations and business relationships have moved online, our website address, with the .scot suffix, says so much about who and what we are – it is definitely 'the right address' for Homeless Network Scotland.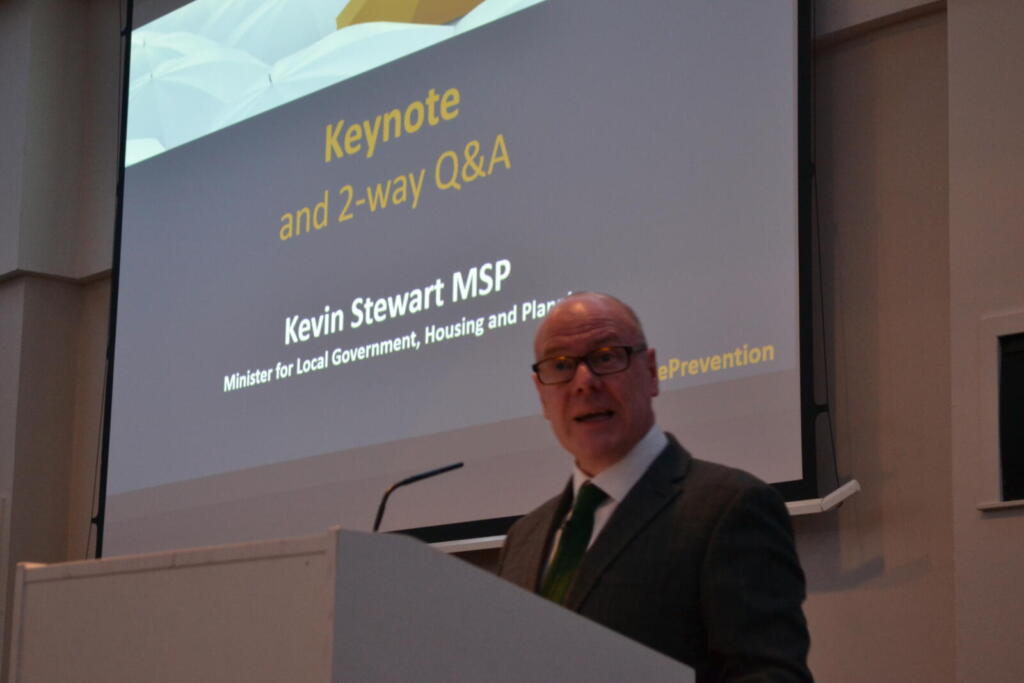 Homeless Network Scotland Conference 2019
For more on Homeless Network Scotland, please visit homelessnetwork.scot