Please tell us a bit about who you are and the origins of Lost Glasgow
My name is Norry Wilson and I am a freelance journalist and copywriter from Glasgow. Basically, I'm a pen for hire. I've also, almost by accident, become 'Mr Lost Glasgow', running the popular Lost Glasgow Facebook, Twitter and website, which uses vintage photography to share the tales of the city, and its people.
I began my writing life as a spotty teenager, penning gig reviews for the slew of Glasgow music fanzines that seemed to flood the city in the mid-1980s. After a year working as library assistant at Glasgow University (book heaven), and a BA in Communications at Glasgow Caledonian University (when it was the plain old Glasgow Tech), I set about beginning a writing life.
I'd always wanted to get into newspapers but, with no connections in the industry, it felt like a bit of a closed shop, and then I saw an ad for trainee magazine journalists, at DC Thomson, in Dundee, and headed to the city by the Tay. Ok, so teenage magazines – Jackie, Blue Jeans – might not sound like an ideal training ground, but they were. The office was a bit of a madhouse, but we were given free rein to get creative, and silly, and I was paid to write about pop music, films and TV. Sadly, they never let me near the Cathy and Clair column.
From there, it was a short hop to the subs desk at the Dundee Courier, then back to Glasgow, to become a production journalist on The Herald and Evening Times.
That's where Lost Glasgow sort of started. For 14 years I wrote the daily Memories page in the Evening Times, haunting the picture archive for unique and telling images of the city, and trying to knit an entertaining and fact-filled narrative around them.
Eventually, as my shifts got longer, and pay and conditions got worse, I spat the dummy, handed in my resignation and was hammered out the door by my colleagues. Newspapers were over. Time for something else.
I'd already discovered the Lost Glasgow Facebook site, but didn't think it was as good as the existing Lost Edinburgh site. One night, after a couple of glasses of wine, I messaged Lost Glasgow, and told them so. I woke up the next morning, with a slight hangover, and a message from site's admin, explaining that they also ran Lost Edinburgh, and, if I was such an 'expert', why didn't I come onboard. Much like the ending of Casablanca, it was the start of a beautiful friendship.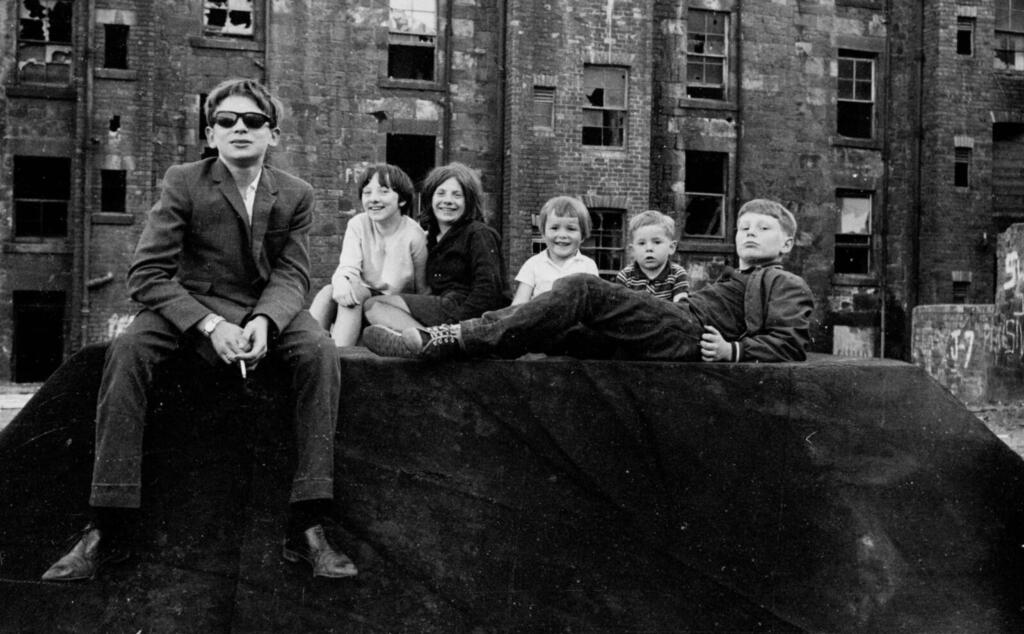 Morton Gillespie, 'Springburn Young Team, 1968'
What does your work for Lost Glasgow entail?
On a daily basis, I go hunting for vintage images of Glasgow (I'm the raider of the lost archives), looking for pictures and stories that will trigger people's memory muscles, raise a smile, and, hopefully, entertain, educate and inform. As someone with a butterfly brain, I love the freedom I have to do what I damn well please and follow my own fascinations down the digital rabbit hole.
This, I should point out, is just a hobby – a Hydra-headed hobby which has grown arms and legs – one which now sees me lead city history walks, stage exhibitions, give talks, appear on TV and radio, and get called in to consult on a variety of history and heritage projects.
In my real life, I'm still a writer and copywriter, and have worked on a huge variety of private and public sector projects, usually trying to create engaging online and print content, on sometimes dry and dusty topics, for a whole range of audiences. I've written about the oil and gas industry, penned student prospectuses for universities, conjured up promotional film scripts, and, in one job, was even tasked with writing poetry. Basically, if anyone if looking for a writer, I'm free!
While Lost Glasgow was doing great guns on Facebook and Twitter, both those platforms have their limitations, and are a bit limiting in what you can and cannot do.
For years, an old newspaper pal, Bill 'Toshie' Mackintosh, had been nagging me to start a website, and, when he came into a bit of spare cash, after selling his online whisky business, he literally gave me the kick up the arse, and the seed cash I needed.
Our developers, Fuzzylime, are also former colleagues from our Herald days. They built a website which allowed for much more functionality, linkages, georeferencing etc, which also automatically posts links to our Facebook and Twitter feeds, meaning I can populate/update both sites at the press of a button.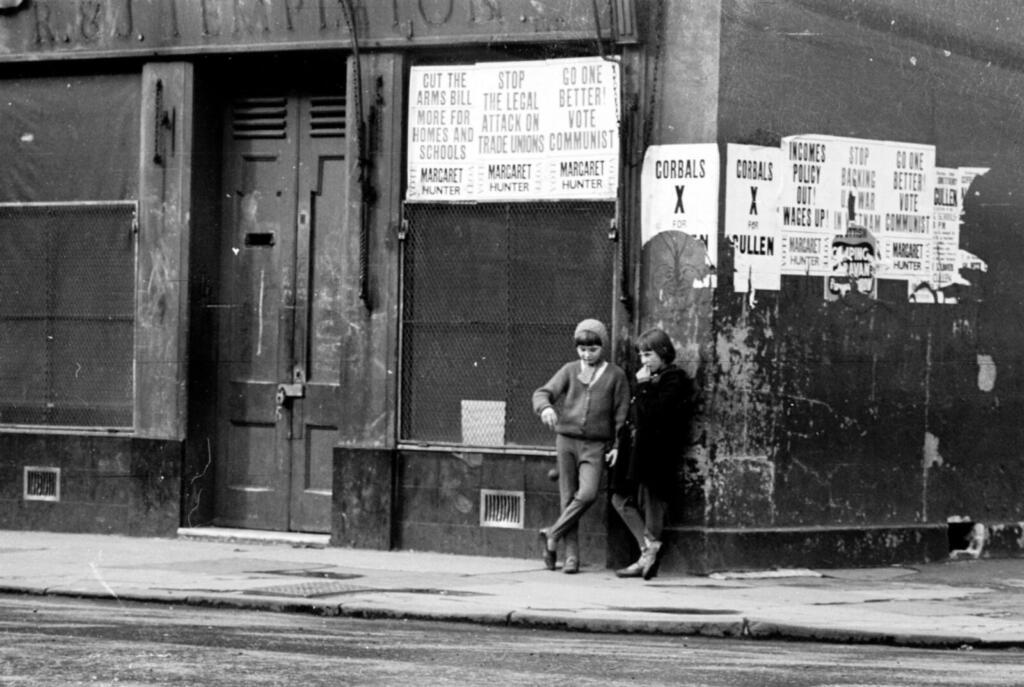 Morton Gillespie, 'Gorbals Kids, 1966'
Why did you choose a .scot domain for Lost Glasgow?
As we are all Glasgow-based, it seemed a no brainer to go for a .scot domain name; it tells the audience who we are, and where we are. And that audience, which is global, is still growing. The Glasgow/Scottish diaspora is an immensely powerful and often untapped source of soft power. We Scots get everywhere, and a Scottish accent, or .scot domain name, are powerful tools when it comes to opening doors, both socially and in terms of building business and brand awareness.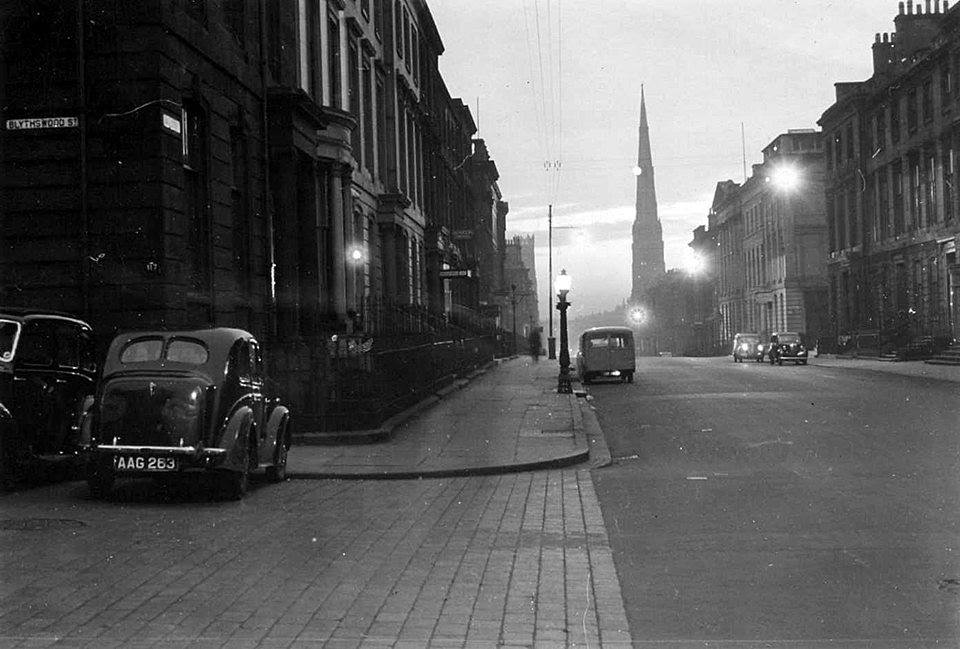 Hugh Jamieson, 'Bath Street, 1950s'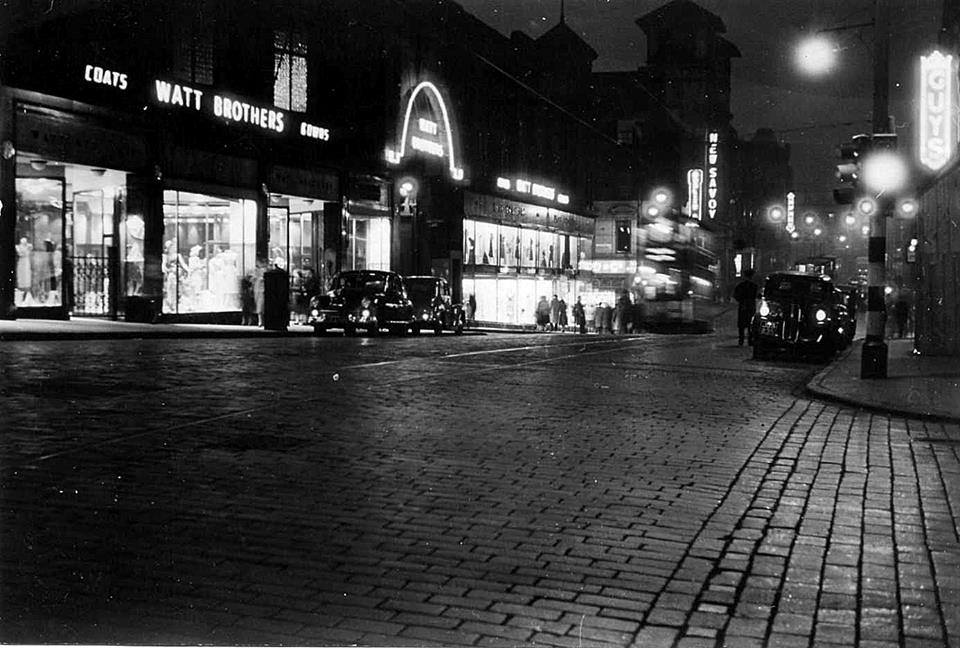 Hugh Jamieson, 'Hope Street, 1950s'