Please tell us about the background to Apt
Apt is a public social partnership (PSP) on a mission to reduce the disability employment gap in Scotland. Only 45% of disabled people in Scotland are in employment, compared to 81% of their non-disabled peers, the result is the disability employment gap. We're making it our mission to change this.
The purpose of the PSP is to bring together organisations on a voluntary basis to design and deliver services that will improve and advance the prospects of disabled people who are looking to enter or sustain paid work.

How would you describe the work that Apt does?
Funded by the Scottish Government, Apt provides advice, support and training to businesses who require support on the hiring, retention, and support of disabled people. Apt's Partners have vast experience in providing expert support for employers who want to achieve best practice in their organisation.
Approach
Our approach is inclusive, supportive, and challenging.
Action
We give employers the confidence to hire disabled people and build their capacity to retain, support and develop the disabled people they employ.
Aim
Our aim is to ensure that our services achieve real, sustainable, and significant improvements in workplaces.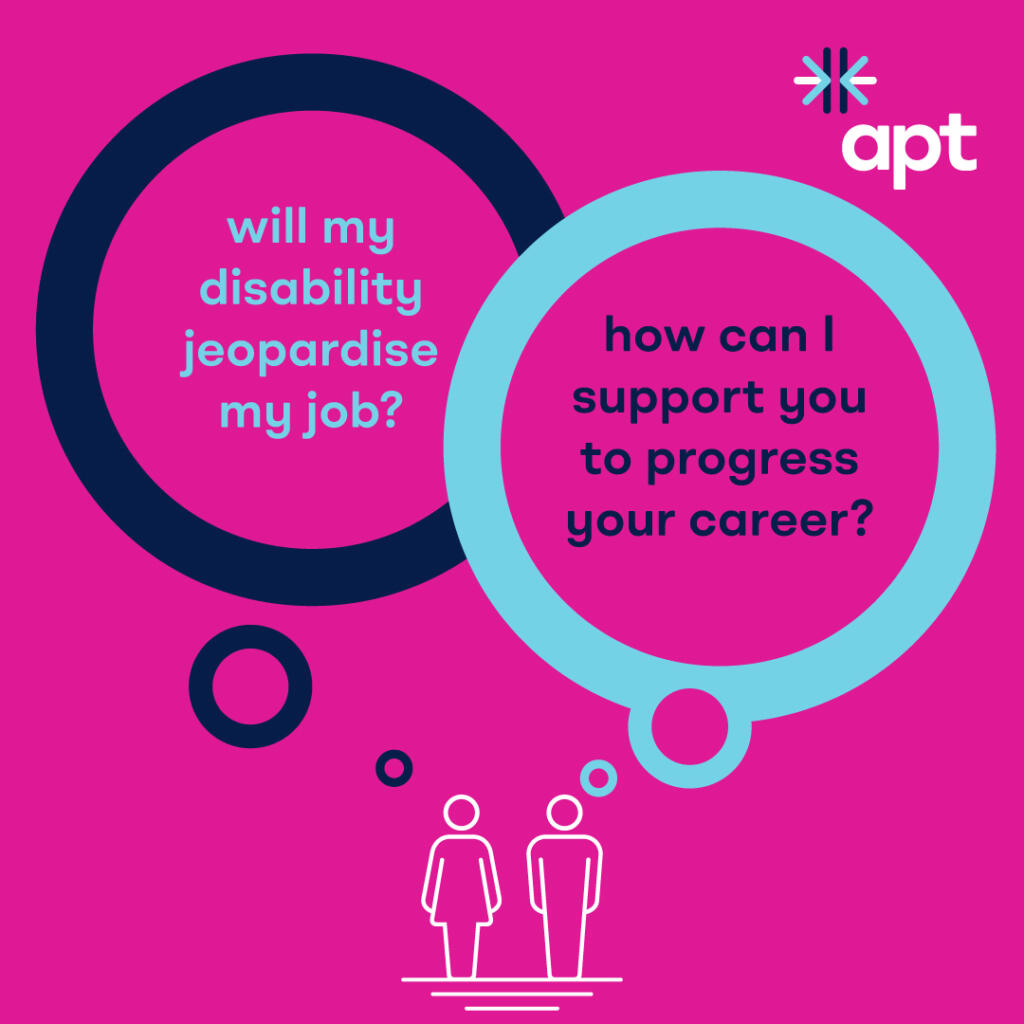 What are your visions for the future?
We are positive that the work we're undertaking will change the landscape in Scotland, bringing permanent change to business cultures, attitudes, and approaches. We are taking a thoughtful, considered, and expert approach to inclusivity. Changes that will significantly support the Scottish Government's ambition of halving the Disability Employment Gap. Changes that will give other employers confidence to hire disabled people and build their capacity to retain, support, and develop the disabled people they employ.
Why did you choose .scot as part of your internet identity?
We chose .scot as a point of differentiation from other organisations. We are based in Scotland and are funded by the Scottish Government and we wanted to make our focus on Scotland clear. We work with large multi-national employers but also small to medium-sized Scottish businesses. By using .scot we communicate we are here to engage with local employers and disabled people. These are the people who are front and centre of everything we do.
For more information, please visit apt.scot