Who is Jody Greig?
My name is Jody Greig I have a great passion for magic, education, and STEM. Driven by an adventurous and creative entrepreneurial spirit, I love bringing ideas to life. My exciting journey of exploration has resulted in a career that combines my skills to create 3 interconnected businesses:
✔ Jody Greig Magician: Professional Comedy Entertainment
✔ Flummix: STEAM Educational Entertainment
✔ TreeTopFrog: SEO, Web Design & Digital Marketing
To provide a little bit of context, I am a former software engineer and teacher of computer science. When I left full-time employment to pursue my career as a professional magician, I started to explore how I could use magic for educational purposes whilst also developing my own websites and digital content: Flummix and TreeTopFrog were born!
Looking at each business individually, let us explore the connectivity….
Jody Greig's Business Alliance
As a professional close-up, award-winning magician in Scotland, I absolutely love entertaining guests at weddings, parties, and corporate events. It is a great pleasure to bring friends, family, strangers, and colleagues together by creating and sharing special moments of joy, wonder, and laughter.
My performances are interactive and delivered to create high-impact magical moments. I create and present routines that are relaxed, inclusive, and funny: with magic that happens in the hands and in the minds of spectators.
Over the years I have performed at the Edinburgh International Magic Festival and Edinburgh International Fringe Festival and have written, performed and produced bespoke magic including:
♠ Aye Spy (How I became a top-level unemployed secret agent!)
♠ The Secrets of the Secret Room (Lauriston Castle: History, mystery, and magic)
♠ Stevenson's Edinburgh (The Writers Museum: A man of letters)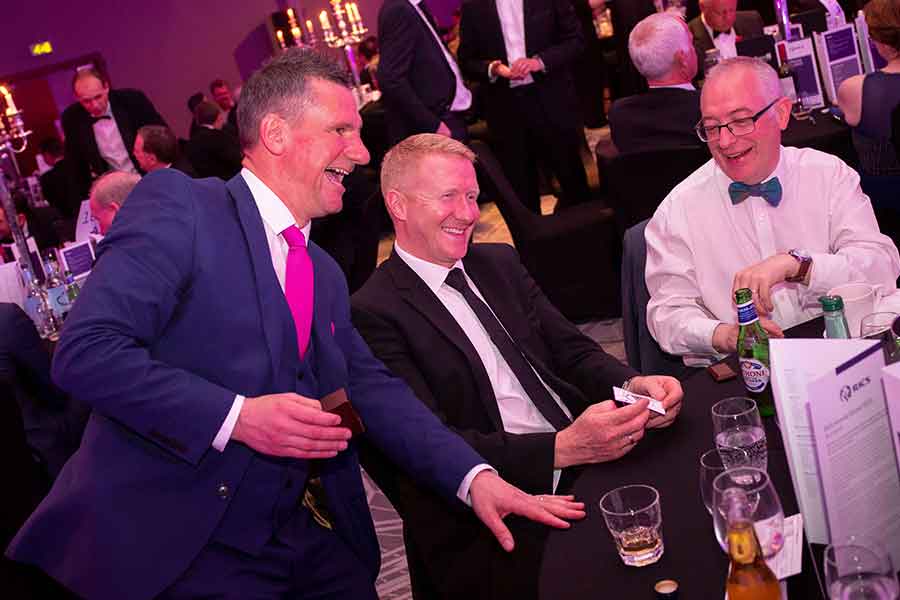 💻 Flummix
As the creative director for Flummix, I specialise in creating educational entertainment for the 21st century learner. I combine the Performance Arts (A) with STEM (Science, Technology, Engineering, Maths) subjects to create meaningful and memorable STEAM learning experiences.
My unique form of educational entertainment is designed to inspire and develop skills in creativity, computational thinking, and confidence.
My Educational Magic journey began in 2012 when I wrote and published the book, Computer Science FX, which is a collection of creative workshops that use the art of magic to teach key principles of computer science. The workshops are built around the natural curiosity of "How do you do that?" and build upon well-structured enquiry to encourage engagement and make meaning from direct experience.
All routines are 'self-working' which means they do not require any sleight of hand: by following a well-defined set of instructions correctly, the magic will work all by itself. By combining the emotional hook of curiosity with computational thinking, it allows the learner to go beyond just the answer and explore the logic that proves the outcome. Leaners can demonstrate their knowledge and understanding by performing the magic routines.
My STEAM publications, workshops, shows & keynotes include:
🎲 The Adventures of STEM Island
🎲 Arithmetrix (Be A Number Ninja!) [Available on DVD]
🎲 STEM Antics
🎲 Computer Science FX [Available on eBook]
As a STEM magician, I am very proud to have delivered my workshops, presentations, and keynotes over the years at some amazing events including the Edinburgh International Science Festival, Heart of Midlothian Innovation Lounge, STEM Scotland, and The Children's University Scotland.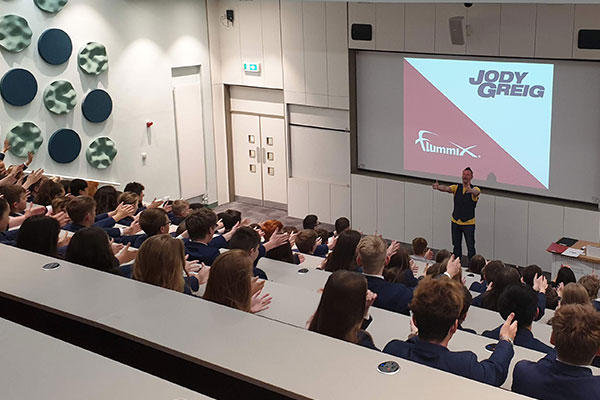 💻 TreeTopFrog
From writing my first program on the ZX81 when I was 4 years to graduating with a BEng in Software Engineering and teaching computer science, STEM has always been a huge part of my life. Over the past 10 years, I have been naturally drawn to the digital marketing landscape which provides me with great satisfaction and lifelong learning opportunities in web development, eCommerce, Search Engine Optimisation (SEO), content creation, analytics, and strategy.
I am the director TreeTopFrog Ltd and we specialise in growing businesses online. Our range of holistic and bespoke digital marketing services are engineered to improve online visibility, increase traffic, and convert more customers. The services we provide are:
📈 Web Design & eCommerce Development
📈 SEO & Search Engine Marketing
📈 Creative Content Creation: Copywriting, Logos, Videos & Graphics
📈 Analytics, Research & Strategies

Why did you choose .scot as part of your internet identity?
As a Scottish magician performing at events all across Scotland, it made sense to me to have a .scot domain. Additionally, I love the idea of having a one-word domain and when I checked availability, it was a no-brainer for me to make the jump!
My previous website was jodymagician.com and it was a 12-year-old domain before I decided to rebrand. Naturally, there is some trepidation when rebranding and seeing how the visibility in search engine results pages (SERPs) transfers over to the new domain. My old site was a bit dated and needed a rebuild and it worked out well. The transition was smooth and the new website (with improved on-page SEO) made decent gains and (at the time of writing) has dozens of #1 rankings, both organically and in the Local Pack which brings in a lot of magic gig enquires. It is a great example of how these transferable skills work together to build my business ecosystem.
The TreeTopFrog and STEM Education Ecosystem
I was delighted to be part of the opening show of the Hearts Innovation Lounge and deliver my STEM-Antics keynote. I then worked, in collaboration with Heart of Midlothian and Digital Extra Fund, to create an eCommerce course called, Build Your Own Online Shop. The course provided young persons a great learning opportunity that is not normally taught in schools… a bit like The Adventures of STEM Island!
Attendees learned how to build their own eCommerce store. They built their site in WordPress, created a store name, designed a logo, chose an enjoyable niche, and added simple and variable products to their online shop.
It was a great and successful way to inspire learners to explore career options in the ever-evolving and exciting digital marketing world.
What does the future hold for Jody?
Full STEAM ahead… Excuse the pun! I am planning on continuing to enjoy performing magic at events and delivering my educational workshops, shows, and keynotes. I am in the early stages of digitising my resources into my own online learning platform to allow teachers, learners, and performers across the globe, to utilise my resources. There will also be an expansion of my STEAM eCommerce shop.
The new TreeTopFrog website, including a new training section for business owners, is due for launch soon and my company will continue to support, build and grow businesses online. I am also in the process of creating new 'business growth presentations' which are going to be elevated with – yep, you've guessed it – magical content 😁
I can't predict the future (only playing cards!) but one thing is for sure…. the future I visualise will continue to celebrate lifelong learning for entrepreneurship, magic, education, and STEM!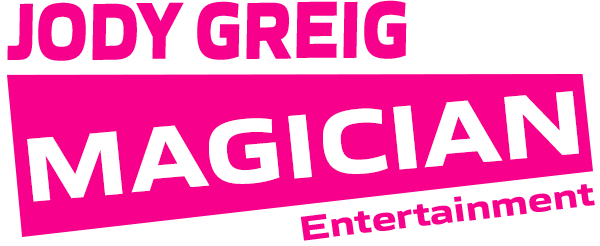 For more information, please visit magician.scot